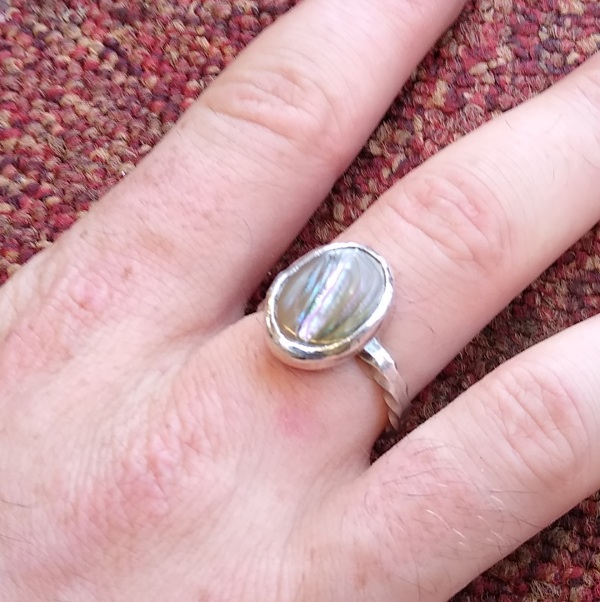 This ring is the result of some 1:1 teaching that I have recently provided over a couple of sessions.  There's a lot to learn from this relatively simple exercise.
selection of metal – sterling &/or fine
soldering – hard , medium and easy all used
twisting of wire
rolling of wire
use of the piercing saw
work hardening
firescale
sizing
polishing
stone selection – shapes and types
stone setting/ burnishing
milligrain wheels
assay requirements
Plenty to talk about – maybe too much to remember.  Repetition helps.