Abingdon Traditional Craft Fair 3-5 November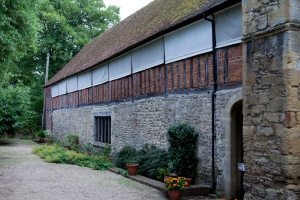 A new venue for me.  The Friends of Abingdon are reinstating the Autumn craft fair in the Abbey Buildings in Abingdon and I have a stall in the Long Gallery upstairs. It will bring back fond memories of my daughter's wedding reception in 2014.
Millets Farm 25 November
I shall be participating in Millets Jewellery Craft fair between 10am and 4pm in the Lakeview RestuarantSuite at Millets Farm Shop, Millets Farm, Frilford, Oxfordshire. Please note there is a £1 per adult entry charge. There's plenty else to see in the Millets Farm complex.
Broad Street 2 & 3 December
This is my usual stall in the Craft market on Saturday from 9am to 5:30pm and Sunday from 10am to 4:30pm. Broad Street is in the middle of Oxford, so handy for other shopping.
Alternatively please contact me to arrange to visit my workshop or look at my online shop. I'm happy to discuss to discuss new work based on items in the shop or indeed any other ideas you may have.