What the marks mean
The full detail of what assay marks mean, when they are needed and what they look like can be found on the London Assay Office website. Also the dealer's notice, which is a useful overview.
My work is always marked with the traditional assay marks and when possible any special marks, though in my time as a silversmith, there have only been two special marks – the millennium mark in 1999 and 2000 and the Queen's Diamond Jubilee commemoration mark in 2011 and 2012.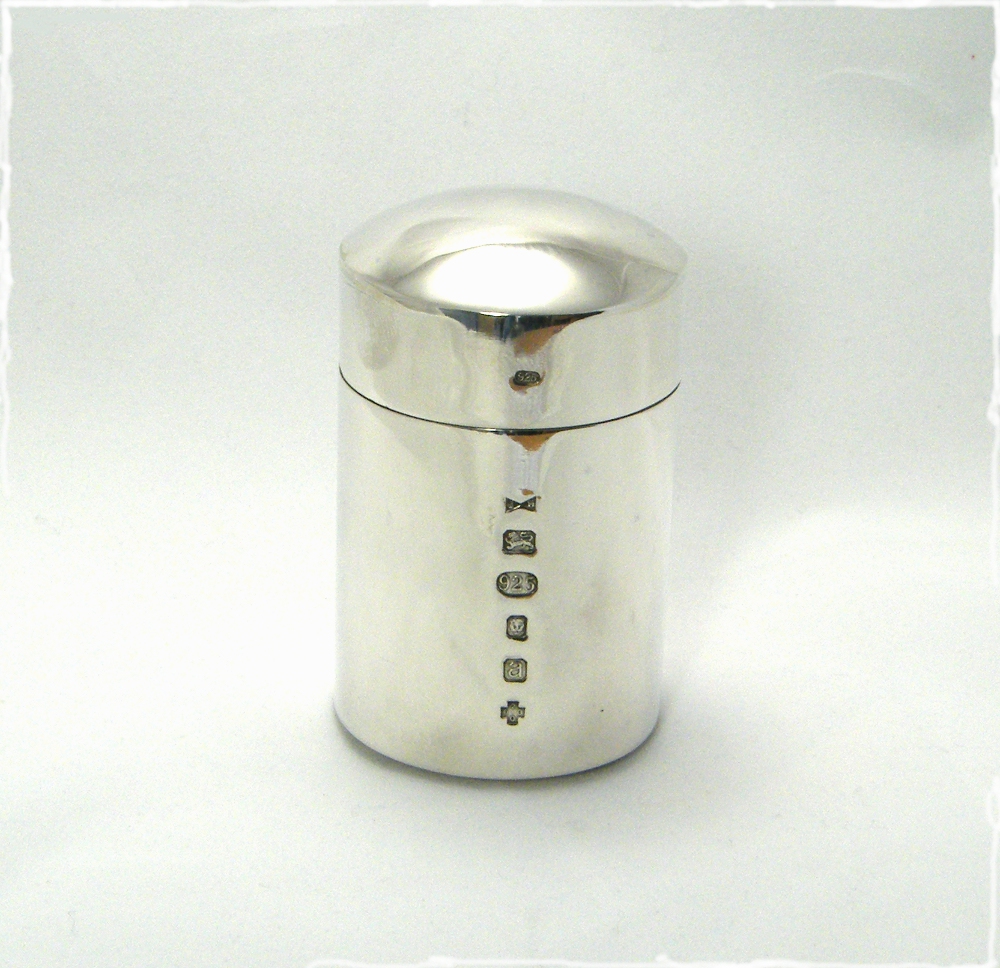 This box shows the full set of marks for 2000. From the bottom the marks are
The Millennium mark
The date mark – 2000 – 'a' was the start of a new cycle.
The London Assay Office mark – the leopard's head
The lion passant – the traditional sterling silver mark
My sponsor's name which is my initials in a distinctive shield. No one else registered at the London Assay Office has had or will have those in initials in that shield shape ever.
On the lid is repeated the traditional sterling mark. The full set is not applied to show the lid is a part of a bigger piece.
Date Letters
The date letter allows you to determine the date the piece was assayed. There is a 25 year cycle of letters. Generally 'J' is omitted from the cycle of letters. For 1983, the letter is considered to be an ornate 'I'.  For the cycle starting in 2000, it was decided that 'i' and 'j' were too similar as were 'i' and 'l', hence 'j' was used for 2008. Books such as 'Bradbury's Book of Hallmarks', give full lists of date letters for all the UK Assay Offices. My first marked work was in 1979 – 'e'. The images below are date letters from a series of ingots – I have made at least one every year since I registered my mark. I've been doing it for a while now – that's why I'm on a second cycle of letters! For 'T/t' the third image is the laser version of the mark rather than the punch/ struck version.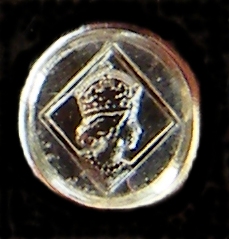 The Queen's Diamond Jubilee mark
In 2011 and 2012, an extra mark could have been applied to commemorate the Queen's Diamond Jubilee. I have had some pieces so marked.  The Jubilee mark is show above and depicts a young Queen Elizabeth with an oversized crown in a diamond surround.