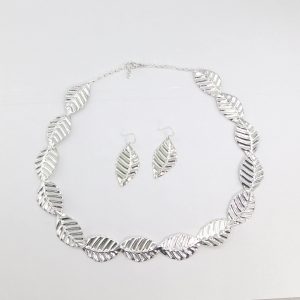 Each leaf is about 36mm by 20mm and has a concealed hinge to allow good flexibility of the necklace around the next.  There is a degree of adjustment available by the positioning of the catch on the chain.
Earrings to match of course.  The earrings and a brooch are available in my shop.
All pieces are hallmarked – by laser to avoid the marking showing through to the front.