The second of two major commissions this financial year is a silver plough.  (The first was the Abingdon Trinity morse).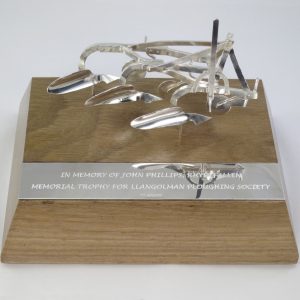 The plough is fully hallmarked and formed from sterling silver sheet and wire section.  It weighs about 80 grams on its own and is about 125mm long.
It is modeled on a Ferguson three furrow plough that a friend owns and kindly allowed me to photograph and measure.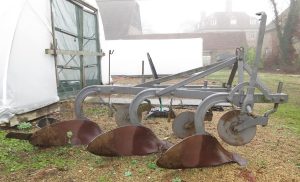 My plough isn't an exact copy that would be much more time consuming, but you'll see the resemblance.   The trophy will be used as a prize in a ploughing competition.
It proved to be quite a challenge, but I and the purchaser are very pleased with the end result.