Not content with a cap for a warthog tusk, I've added a hippo tooth cap to my list of unusual jobs.
This was the tooth as supplied – much bigger and heavier than I expected.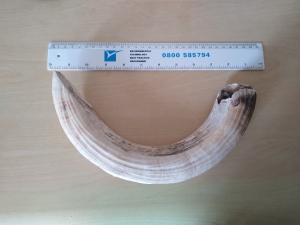 To make the cap fit, I had to cut off the area where it broke off.  My workshop smelt like a bad day at the dentist!  However,  the debris looked interesting.  Here's the tooth with its hallmarked silver cap.

I decided to make a pair of cufflinks with some of the debris.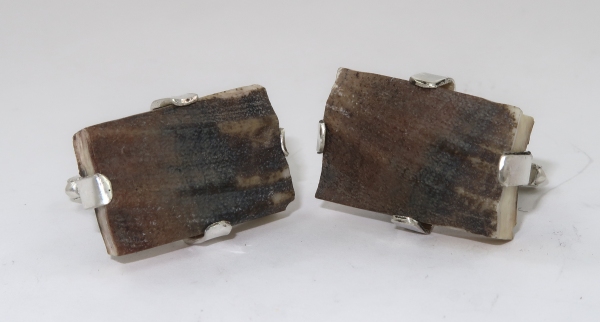 The owner of the tusk and cufflinks is very happy with my work.