The problem with making an egg timer is how to secure in place the glass vial that actually holds the sand.  I came up with a less conventional solution here, but decided to also make a pretty conventional one and this is the result.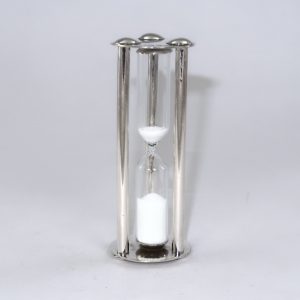 In this case one of the sets of domes are more like push fit rivets that fit into the tubular columns when the glass vial is in place.  You need to get the height of the columns just right!
This egg timer is for sale in my shop.