Always one for a challenge – I was asked to make a sand dollar. What's a sand dollar you ask – as I did.  It's a form of sea urchin.
This is an example about 5 cm across – about the largest I can cope with.  As 10 cm is a more typical size, I can only assume it became deceased prematurely as the markings are not as pronounced as larger specimens.  It does , just, show the typical five fold symmetry I  find fascinating.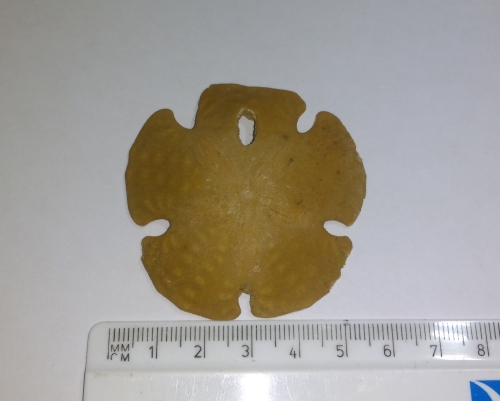 I've managed to get quite a good cast of it – pleasingly retaining the detail.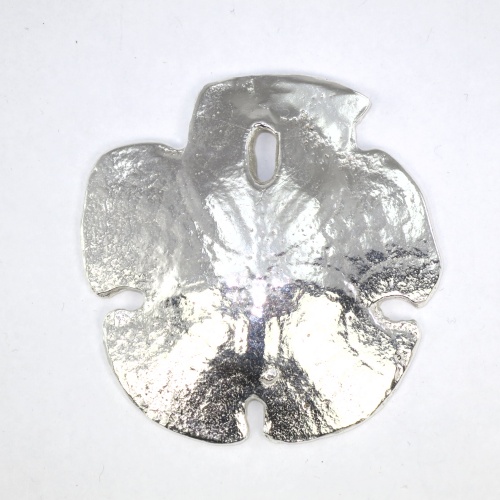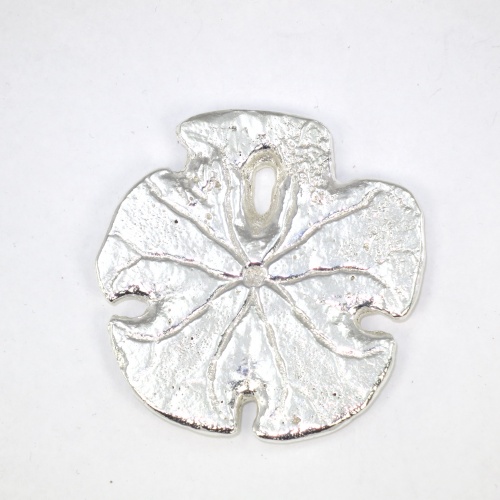 This one is sold, but I'll be making another – should you be interested!