A recent commission was this daffodil brooch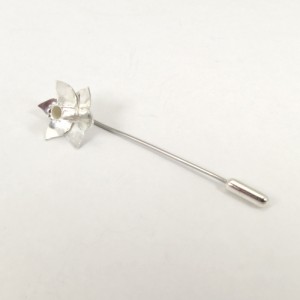 For scale – across the petals is about 20mm and the pin is about 50 mm.  The pin is stainless steel for strength, but the flower and pin protector are sterling.  It is not assayed as it only weighs about 3 grams.
The next development will making more and gold plating the trumpet.