This sterling silver paten is destined for St Aldates Church in Oxford. A paten is used for communion bread.
"What an exquisite piece of silverware. It's absolutely beautiful. " St Aldates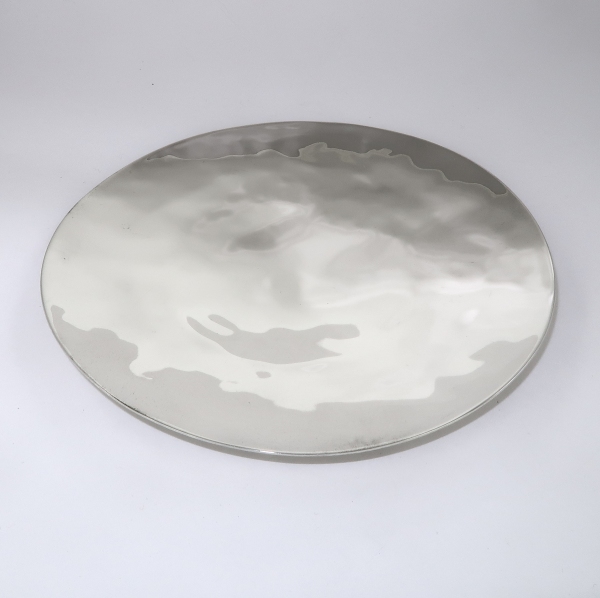 It is 16 cm in diameter and has been hand made by sinking the silver into a wooden former.
The domed disk sits on a thin silver base ring – wide for stability.  You can see the hallmarking on the image above.
I made a copper version first to check the size and design suited the donor.  It's an object of beauty in its own right and now resides in our house.
I have made other silver for ecclesiastical use.  A morse for St Helens Church in Abingdon, a pectoral cross and ring for the Bishop of Hertfordshire and a pectoral cross for Abbot Thomas of Mucknell Abbey.