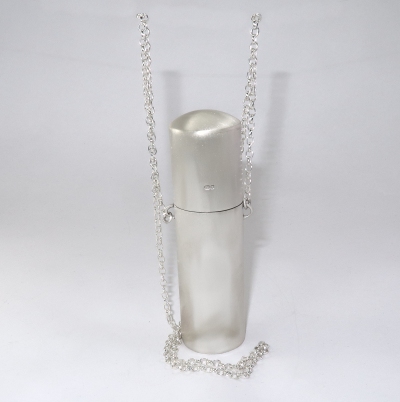 Unfortunately, my client has to carry an aerosol spray in case of medical emergency.  Between us we came up with a design for a holder on a chain.  The tube is about 30mm in diameter and weighs over 100g.
It was in use within minutes of it arriving!
The main hallmarks are on the base with part marks on the friction fit lid.