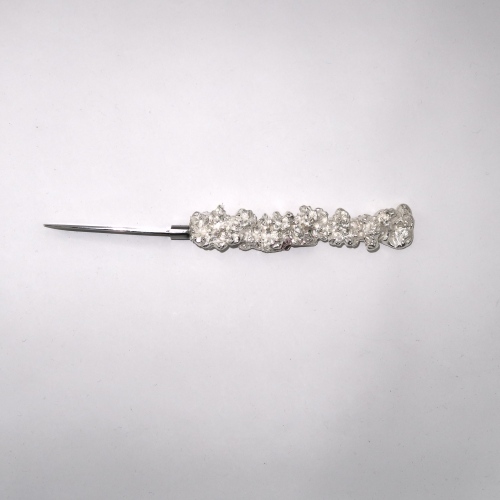 The blade is from an old wooden handled knife of my father.  I think it's a small paring knife – the blade is 5cm long.  Whether it is a family heirloom or something he picked up for 5p in a car boot sale I will never know!
I decided to make a silver handle for it.  This is a salt casting, with a tube beneath to take the knife tang.
The hallmark on the silver was new to me.  I had included the blade when it was sent to the London Assay Office.  They chose not to punch the marks as I expected, but lazered them on adding  '+Metal' to  allow for the iron blade.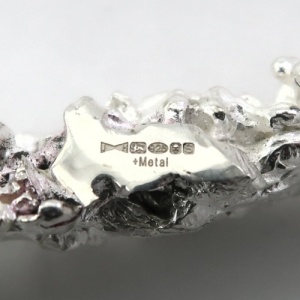 I've had stainless steel brooch pins stamped 'METAL' before, but never  the base metal unscathed and the hallmark done like this.  Not that I mind at all – it just wasn't what I expected.