I don't do much work with coloured stones – just when a stone or mineral excites my interest, but if my customer wants stones, then stones they shall have.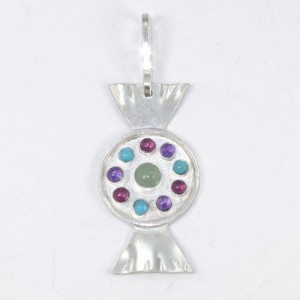 The design is meant to look like a wrapped sweet.  Teasing the design a little further, I was assked to gold plate the area around the stones, as you see below.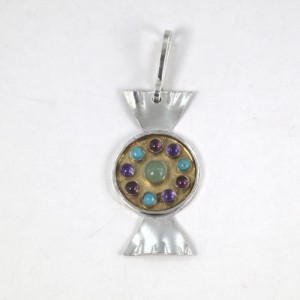 The plating is pen plating and very thin so suited to being in the well.
Matching earrings are available in my shop and also a slightly different variant of the sweetie pendant.