A recent commission has been to make a shell to be used during a christening.
This shell is about three inches wide and is inspired by a scallop shell.  In developing the idea I cast a sea shell, but, at 1.5 inches across it was too small to be practical in the ceremony.  The detail on the outer shell has come out well in the casting.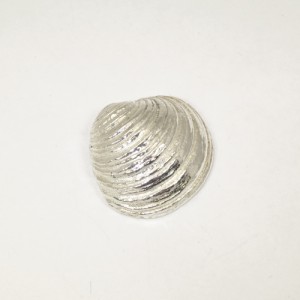 That inspired me to cast something larger and I bought an example of Pseudopecten acuticosta.  The fossil was found in Gloucestershire and is about 170 million years old.  It is about 2.25 inches across.  It is only a half section, recessed on the other side, so could be used for a baptism though it doesn't hold much water.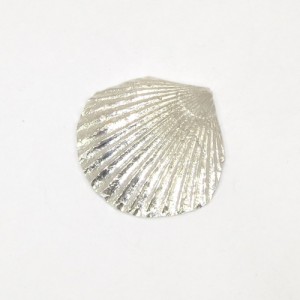 As developments of the original commission, the image below shows a shell shape  that doesn't have a handle.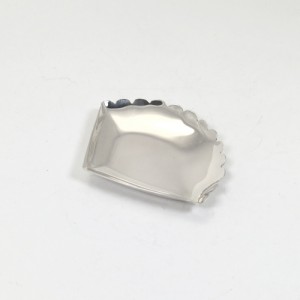 And finally, for now…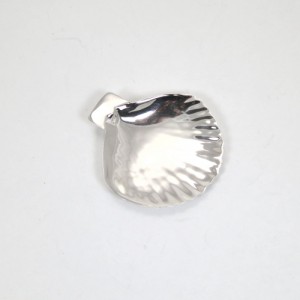 This shell is a pressing based on the fossil above.  It is nearer 2.5 inches across and very suitable for a baptism shell.
All bar the top shell are available for sale in my shop.