These two collars were commissioned for two large dogs – the circumference of one is 60 cm and the other 65cm.  My neck is only 37 cm!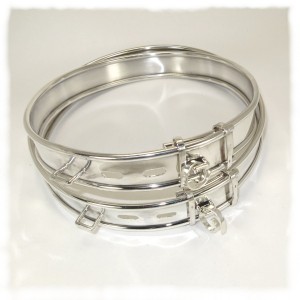 They are solid sterling silver. After the stage shown here when they had been hallmarked, they were engraved and then the owner arranged for the insides to be lined with leather for the dogs' comfort.  Each contains close on 400g of silver – not too heavy for this size of dog, but needed to cope with their strength.
I could make similar versions – maybe smaller and lighter – for decorative rather than functional use.